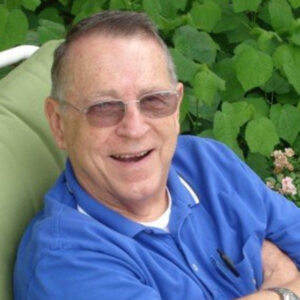 Leon F. Dube, age 82, of Corpus Christi, Texas, passed away Monday, October 30, 2017, in Corpus Christi He was born December 28, 1934 in Kingsville, Texas to Alfred and Sophie Dube. He was a professor of Marketing at Texas A&M University at Corpus Christi for 44 years.
He was preceded in death by his parents.
Leon is survived by his wife of 60 years, Barbara; a son, Michael (Maureen) Dube; and his two daughters Jennifer (Chuck) Taylor and Stephanie (Derek) Dwilson; and seven grandchildren: Jason Scumacher, Jennice Schumacher, Cole Dube, Shelby Taylor, Sydney Taylor, Mitchell Taylor, and Emily Wagner; and his pets Baby Tex and Biscuit.
Donations may be made in his honor to Lutheran Social Services of Texas.
Funeral will be held at Mount Olive Lutheran Church on Thursday, November 2 at 12 noon. Burial to follow at COASTAL BEND State Veterans Cemetery in Corpus Christi.
"I am not ashamed of the Gospel of Christ; for it is the power of God unto salvation every one that believes." Romans 1:16.
Published in Corpus-Christi Caller-Times on Nov. 1, 2017