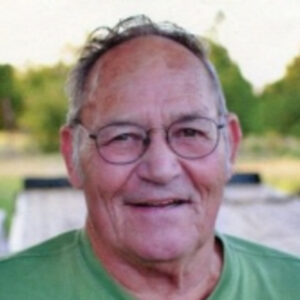 Joseph Leslie Condo went to be with Jesus on June 4, 2014. He was born August 5, 1932 in Canadian, Texas to Samuel Ernest Condo and Helen Louise Condo.
He joined the US Navy in January 1952, where he served in the Korean War. He was a 3rd Class Radar Man on the USS New Jersey where he received four medals for his service. On June 13, 1954 he married his one true love, Lavada Ratliff in Sweetwater, Oklahoma.
Falling more and more in love every year, they would have celebrated 60 years together in just a few days. Together they raised three children, whom were the apple of his eye. He graduated from New Mexico State University in 1962 with an Engineering Degree.
He immediately started work at LTV until 1966 when he began work at Bell Helicopter, where he worked the next 18 years. He eventually retired from the FAA in 1994. After retirement, he continued to work as a DER for multiple aircraft companies until his death.
He enjoyed fishing, traveling in his RV and living life to its fullest. At 70 years old he was still riding his jet skis while wearing his cowboy boots. He was a member of The Oaks Fellowship Assembly of God. His greatest earthly treasure was his wife and family.
He was preceded in death by his parents; his brother, Samuel E. Condo. He is survived by his wife, Lavada Condo of Midlothian; his three children, Danielle and husband, David Capehart of Midlothian, Joe Condo, Jr., of Hillsboro, Valerie and her husband Steve Wilson of Waxahachie; 7 grandchildren, Dave Capehart, Lesley Capehart, Stephanie Wilson Alexander, Krystal Rigsby, Derek Dwilson, Clint Condo and Chelsea Raggio; and also by 6 great grandchildren; he is also survived by one sister, Alice and husband, Tom Geske; his in-laws, Haskell and Carol Ratliff, Danny and Carol Ratliff, Ray and Charlotte Ratliff and Mary Brumley.
Published at Wayne Boze Funeral Home.